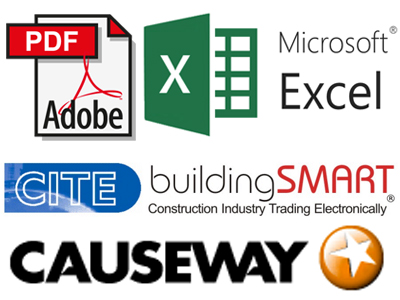 Example Bills of Quantities
Click the below links to download example Bills of Quantities produced by Glade Associates.
If you would like an example of a particular element or bill section please get in touch with one of the team.
At Glade Associates we are able to produce PDF's, CITE (EBQ) and Excel files for our clients to import into software such as Conquest and Causeway.
Drainage BoQ       Concrete Frame BoQ      Steel Frame BoQ
Siteworks BoQ      Site Preparation BoQ